The Symposium will cover the following areas:
1. Advancement. Where are we currently with the underlying technologies - AI (Artifical Intelligence), Sensors and IoT (internet of things), 5G, Quantum Computing? Where are we going? What can we expect in the future?
2. Disruption. What industries and areas of life will be most affected?

3. Philosophy, ethics & sustainability. With all this power, what kind of choices will we make?
What is The Symposium?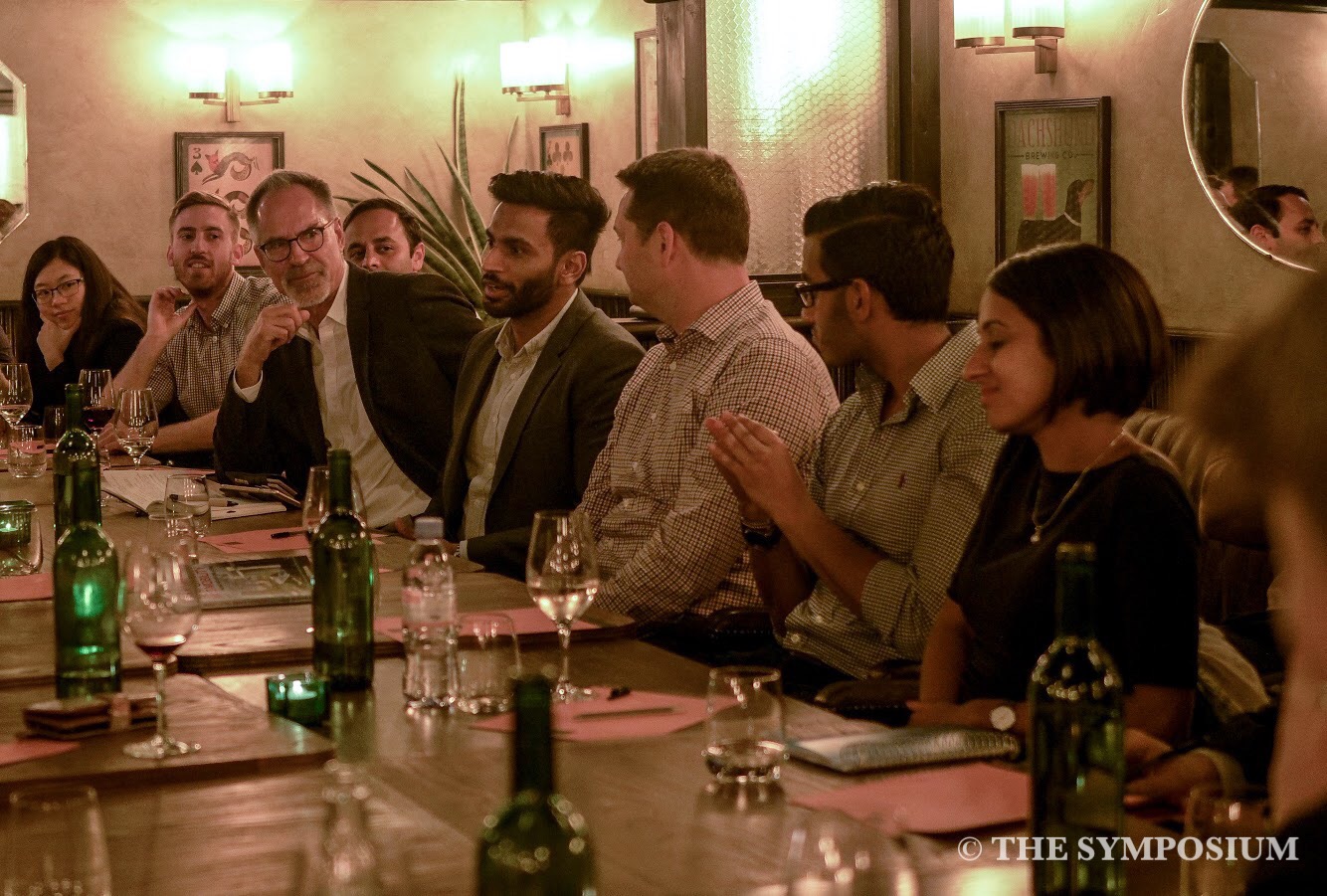 The Symposium is an intimate community for thought leaders to talk Technology and Philsophy. We hold intimate rountables in London to confront challenging questions and reflect on the purpose of innovation and its effect on the human condition.
Our previous sessions have explored Artificial Intelligence (What is the purpose of AI?); Cryptocurrencies (How is our relationship with currency changing?); MedTech & Digital Health (What is the challenge of living longer?); Big Data (Virtual Identities); AR/VR (Are we entering a new dimension?); Smart Cities (At what point does a city become "smart"?)
To learn more about The Symposium, visit our LinkedIn Page!
Why should I attend?
We prize real human engagement and have very limited capacity at our sessions. The Symposium is a unique opportunity to meet specialists and participate in an unpretentious forum. You don't need to be a techie or an expert. Having diverse experience is what makes The Symposium so special. See testimonials below!
What does my ticket include?
Your ticket includes food and wine, as well as complimentary membership to The Symposium community.
Testimonials
"Very well organised attended by a diverse group of professionals who discussed the issues from different perspectives." - Participant at The Big Data & Virtual Identities Symposium
"I like the structure, one person speaking and lots of different angles. Just the right number of people to allow everyone to talk but not turn into multiple conversations. Sitting around a table keeps it non hierarchical." - Participant at The Digital Health Symposium
"Not often you get to talk about your favorite subjects with food & wine and people you have never met before. Wonderful!" - Speaker at The Realities (AR/VR/MR) Symposium